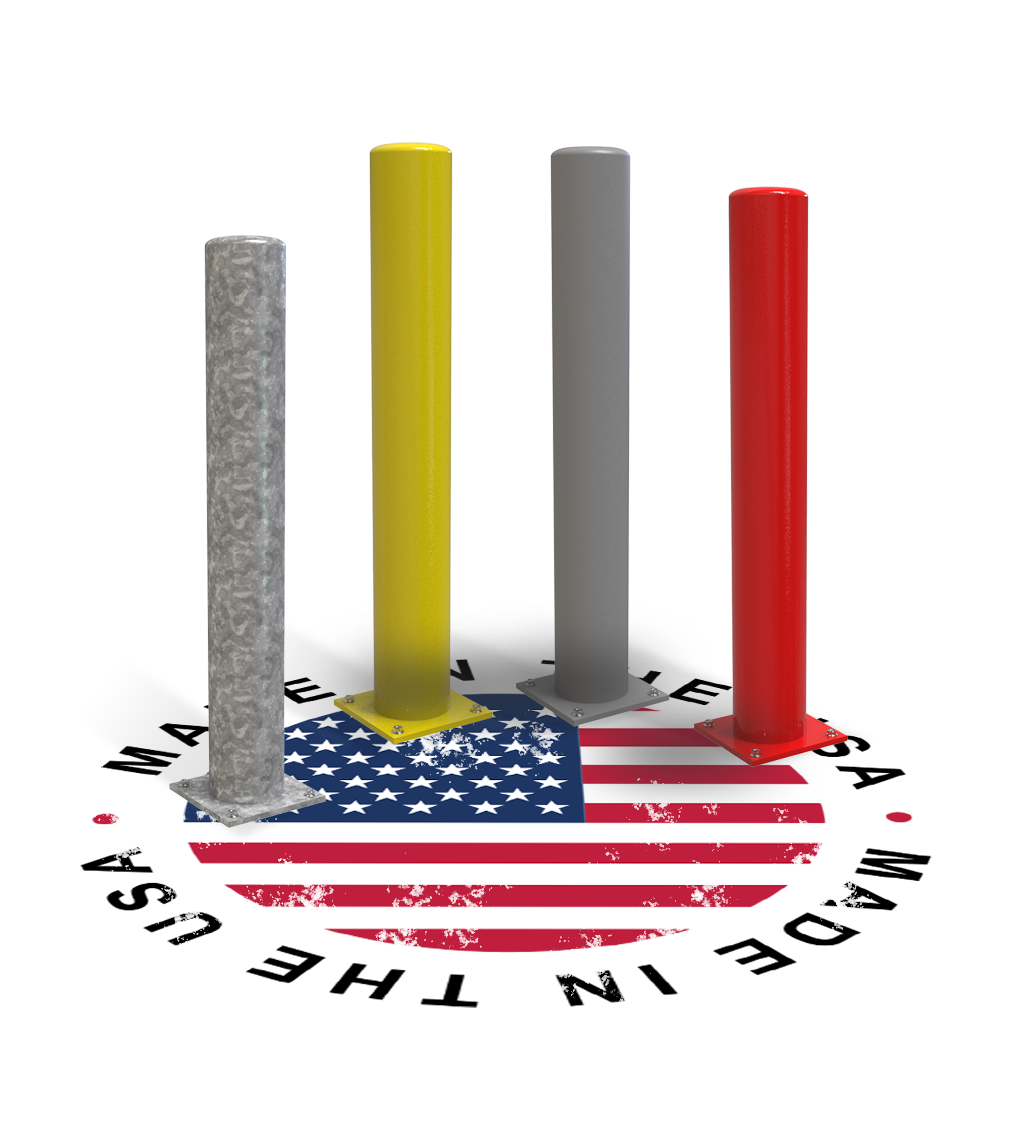 Trust The Bollard Guys.
Created in 2019, The Bollard Shop's mission is to provide a one-stop shop for your protection and barrier needs. Our team understands the evolving need for products that are unobtrusive yet structurally sound. We continue to create and develop new products for our line, keeping people and property safe. Our products are Made in America with Schedule 40 Steel.
•••
Our Products Include:
Top Gard Bollard Caps
Heavy Duty Bolt Down Bollards
Bollard Covers
Decorative Bollards
U-Fill Bollards
Economy Bollards
Steel Pipe Bollards
Removable Bollards
Collapsible Bollards
Let's Talk!
Introducing The Bollard Shop U-Fill Bollard Choices
LET US DO THE PAINTING FOR YOU • 50% LABOR SAVINGS
The Bollard Shop offers two variations of our new U-Fill line. Option one: The U-Fill Bolt Down Bollard is shipped with four bolts to easily secure the bollard to your site. Option Two: The U-Fill Embedded Bollard is designed to be installed below the frost line. When you need the complete, no hassle package, U-Fill is your choice. Both systems are painted safety yellow and include a black, Top Gard Bollard Cap to finish the look and feel of this bollard family. Fill it with concrete or mortar, install the cap and you all set!
The Perfect Package

Looking for a no hassle bollard protection for your security and barrier needs? Installed with four bolts and filled by your team, all that's needed to finish the job is the Top Gard bollard cap, painted black and ready for installation.

Want it All?

Our U-Fill embedded bollard product line offers everything you need to complete your project on time and on budget—no need to send your team back to fill the bollard after painting. We have the perfect package with our Top-Gard Cap and a painted, ready-to-install bollard.
According to The Storefront Safety Council, there are more than 100 incidents every day where a vehicle has crashed into a business.

The number of injuries continue to climb as store owners are neglecting their responsibility to protect their customers with bollards.

Deaths could be reduced by simply installing bolt down or embedded bollards to protect your people and your property.